The Irish Society for Autism is registered with the online fundraising platform Just Giving.
Just Giving allows you to set up and personalise your own fundraising page on our behalf. To find out how you can set up a page, see below.  
To create your page you will need to set up an account with Just Giving.
Once you have set up an account, go to the Irish Society for Autism's profile page here.
Once you have found our page, click on the orange 'Fundraise for Us' button to get started.

Choose What you are Doing
When you click on the 'Fundraise for Us' button, you will be brought through to a page that asks you to select what you are doing.
For example, are you setting yourself a fitness challenge, taking part in an event like a Cycle or Marathon, are you celebrating an occasion such as a birthday or wedding?
Once you have selected your option, follow the onscreen instructions to set up your page.
Share Your Page With Friends & Family
Once you have set up your page, make sure to share the details with your friends, family, and colleagues.
Let them know what you are doing, and why you have chosen to fundraise on our behalf.
The more people know about your fundraising efforts and the motivation behind it, the more likely they are to lend their support.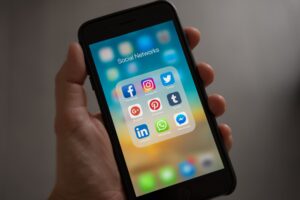 Just Giving's Fundraising Checklist
Just Giving have created a checklist for fundraising pages to help you make sure that you are taking advantage of all of the features on offer.
Going through this checklist can help you to boost your fundraising efforts and get the most from your page.
For example, have you set a profile photo? Have you set a fundraising target? Have you added a fundraising summary to let people know what you are doing? Are you adding regular updates?
To go through the full list, see Just Giving's Fundraising for a Charity checklist.