The Irish National Teachers' Organisation (INTO) has published a 50 page guide for new parents with children commencing in primary education.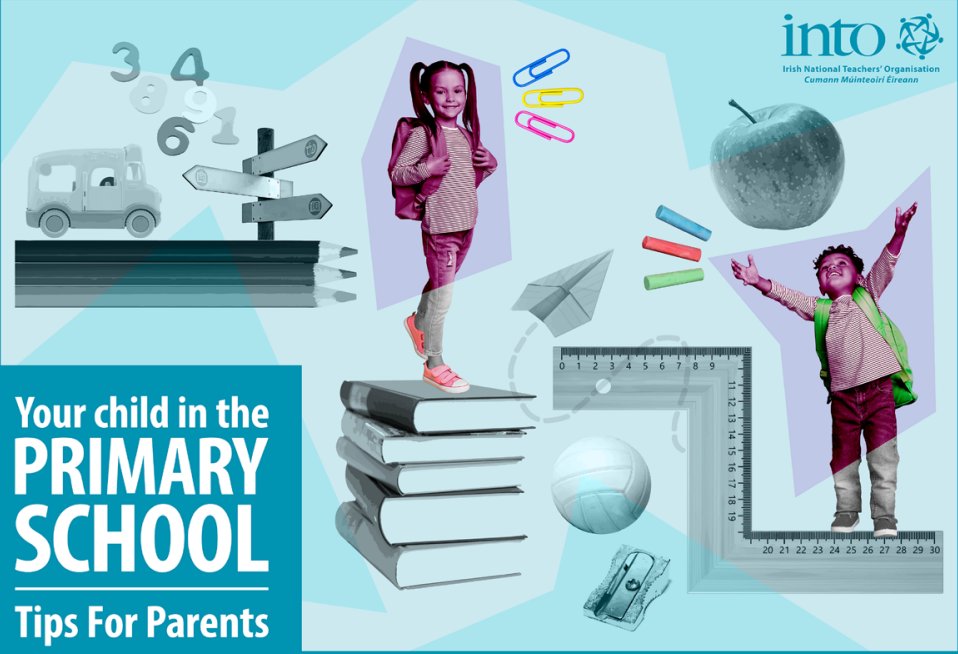 This free resource, which you can find here, includes useful information on:
Transitioning from home to school.
Preparing a young child for learning and primary school life.
Getting to grips with the primary curriculum.
Special education.
Managing your first day and a typical school day.
Guidance on attendance, uniforms, books, healthy eating, interculturalism, homework and much more.
The guide is prepared by teachers for parents with pupils entering primary education for the first time. The publication is available in English, Irish, Ukranian and Russian.
For further information, please see the INTO website at – https://www.into.ie/media-centre/publications/other-publications/