During these unprecedented times, it can be difficult to adapt to the new circumstances and social norms that are being asked of us all. Our Autism Information Cards may be of assistance to some during this period.
Being unable to travel to our favourite places, routines being changed, and adhering to social distancing rules can result in extra difficulties for some people with Autism.
Having an Autism Information Card may be useful to some if they experience difficulties when in the public domain.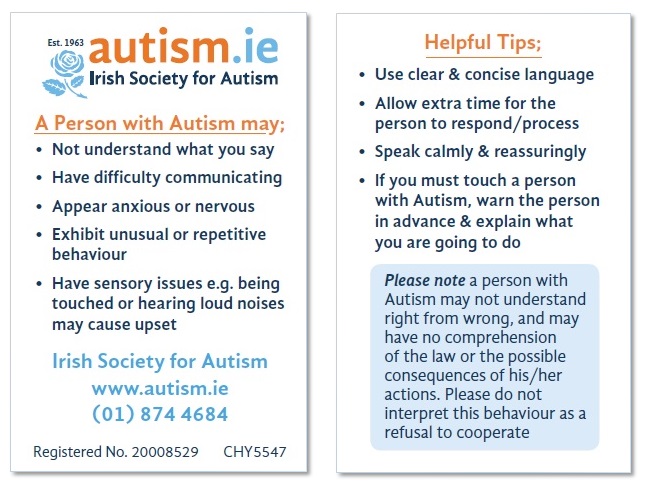 If you would like to receive one of these cards free of charge, please contact us with a postal address that we can send them to.
And remember, we are still here to help!
We are unable to operate our phone line at the moment, however we are contactable by email. You can get in touch via our contact us form, or email admin@autism.ie.